Exciting news from Patti Steele, President and CEO First Volunteer Bank
Dear Customer,
We are writing to update you on the upcoming name change for First Volunteer Bank. If you have visited a First Volunteer Bank office lately you have probably already seen our new name. We are pleased to introduce you to: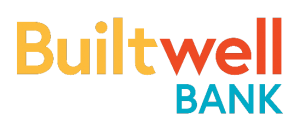 Well-built communities start with well-built banks. We believe a bank that is well-built provides communities with safe, sound financial services necessary for economic growth, and a growing economy ensures long-term prosperity for everyone. The name Builtwell signifies our commitment to be a well- built bank, here to serve you, your family and friends. You will see the new name in branches and on signage starting August 1, 2022.
First Volunteer Bank was founded through the purchase of Marion Trust & Banking Company, a community bank  started in 1904 in Jasper, Tennessee. Our ninth community bank purchase was completed in November of 2021. First Volunteer Bank continues to grow and expand, and as we grow we want our name to be relevant and meaningful to the communities we serve. Our new name demonstrates our commitment to you. Your bank is strong and prosperous, preparing to serve you for the next 118 years. The bankers you know and trust will continue to provide the excellent service you've come to expect from First Volunteer Bank. They are fully empowered to serve you, just as they always have been.
Please call us with any questions you may have about this change. Your banker at your local office is fully prepared to answer any questions, or you can reach out to the Builtwell Bank Customer Care Center at (866) 668-4700. Be sure to visit our future website at www.builtwell.bank for more information.
Thank you for banking with us! You have many banking choices today, and we truly appreciate you choosing us for your banking needs.  The staff at Builtwell Bank is looking forward to this change, and we hope to see you soon!
Patti W. Steele President & CEO