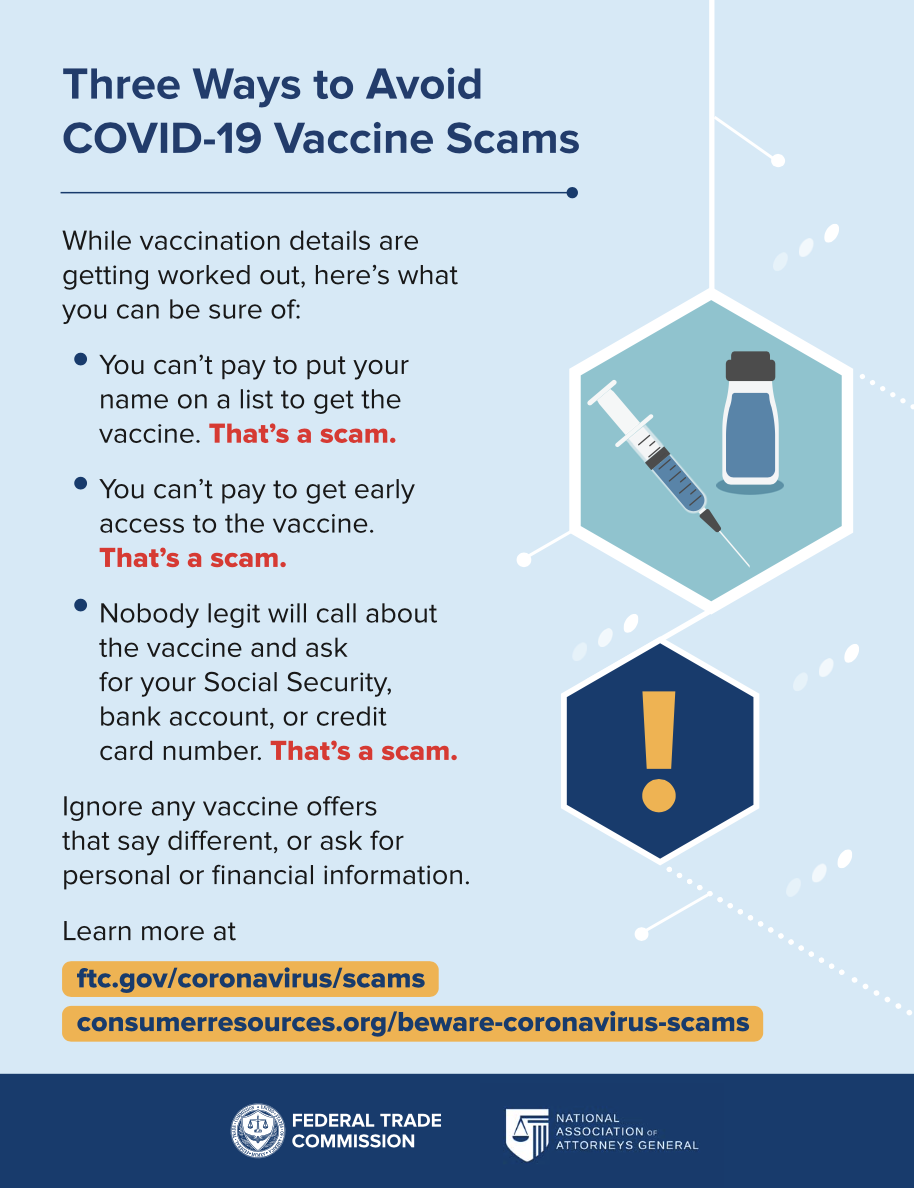 The current Covid-19 crisis has tragically affected many of us in a variety of ways, but together we can make sure it doesn't truly defeat us! These tips remind us of all the current scams occurring that can be easily avoided and reported to the correct authorities. If it sounds too good to be true, it most likely is.
Reporting scammers helps stop them and prevent further persons from being affected. These instances can be reported to ftc.gov/complaint. If questions ever arise that make you feel like somethings not right, don't hesitate to call your local health department for validation. You can also stay up to date on the latest information by subscribing to the FTC's scam alerts at ftc.gov/subscribe.
Here are some more tips provided by the Federal Trade Commission, which you can also download to view and print as an infographic.
Three Ways to Avoid COVID-19 Vaccine Scams
While vaccination details are getting worked out, here's what you can be sure of:
You can't pay to put your name on a list to get the vaccine. That's a scam.
You can't pay to get early access to the vaccine. That's a scam.
Nobody legit will call about the vaccine and ask for your Social Security, bank account, or credit card number. That's a scam.
Ignore any vaccine offers that say different, or ask for personal or financial information. Learn more at ftc.gov/coronavirus/scams and consumerresources.org/beware-coronavirus-scams.